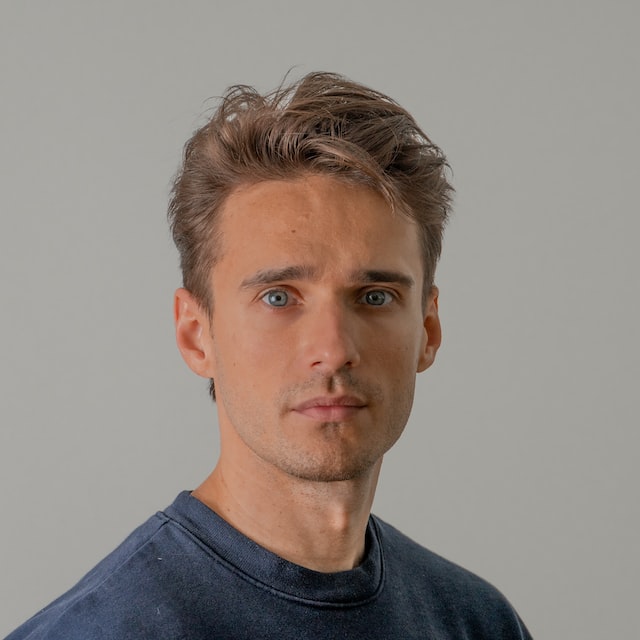 James Wilson
October 10, 2023. 6 Mins read
How Can I Find Out The Best Internet Plan For Me?
Are you in the process of choosing the best internet plan for your home? With so many providers offering different packages, speeds, and prices, deciding which is best for you can be overwhelming. Nowadays, we all rely on having great internet access, whether streaming films online, downloading music, or researching topics for work or school projects. Understanding what fits your needs and budget is essential, and it pays to study before taking the plunge. This post will guide you through the critical factors related to finding the ideal <a href="https://www.yourinternetprovider.com/">internet plan in the USA</a> – from evaluating speed requirements required by everyone using the connection to other vital considerations like price plus extra things like customer service ratings, etc. So, let's dive right in!
Table Of Contents
Get familiar with internet speeds and what they mean
Determine the type of online activities you do most often
Research different types of internet plans available in your area
Consider a few factors
Compare the pros and cons of each plan
Check for promotions or discounts for signing up for the cheapest internet plan
Contact customer service and make sure you're getting the best internet deal
Ending Note
FAQs
Get Familiar With Internet Speeds And What They Mean
We all know that the internet can be a wonderful thing. After all, it connects you to the rest of the world. But have you ever wondered how fast your internet is? Internet speeds are crucial for browsing, streaming, and gaming online. Without the right speed, you might be constantly frustrated by lagging videos or slow-loading web pages. Understanding internet speeds can make a world of difference for your online experience. So take some time to get familiar with what internet speeds mean and how you can improve them if necessary!
Determine The Type Of Online Activities You Do Most Often
Have you ever considered what online activities you spend the most time on? With endless options of things to do online, it can be hard to keep track of where you invest your time. You may be an avid social media user, spending hours scrolling through Instagram or Twitter. Or you enjoy online shopping and regularly browse websites for the latest fashion trends. Some people like watching videos on YouTube or Netflix, while others prefer reading news articles. Whatever your preference, it's worth reflecting on the type of online activities you find the most engaging. You might discover a new hobby or interest you didn't know you had!
Research Different Types Of Internet Plans Available In Your Area
Ah, the joys of the best internet plan. It seems like everywhere we turn, there's a different provider with a different set of options. But if you're searching for a new and the best internet plan in your area, take heart -- the search can be manageable. Start by considering what you need from an internet plan. Are you a heavy gamer who relies on a fast connection? Or are you looking for something to check your email and Facebook with? Take the time to research different providers in your area and the plans they offer to find one that fits your specific needs and budget. Trust us, it's worth it in the long run.
Consider A Few Factors
When you are looking for an internet service provider, there are several factors that you need to consider:
The price is always a key consideration for most people. You want a service that is affordable and that fits within your budget.
There are data caps, which determine how much data you can use each month. If you like to stream many movies or music, you must ensure your data cap is high enough to accommodate your needs.
Download speed refers to the rate at which you can connect to the internet and retrieve files, influencing how swiftly you can access online content and save files to your device.
If you like browsing the web, playing games, or streaming content, you will want a provider that offers fast download speeds.
Finally, there is customer service, which is essential if you run into any issues with your service. You want a provider that is easy to reach and offers helpful support if needed. Considering these factors, you can find an internet provider that meets your needs.
Compare The Pros And Cons Of Each Plan
When choosing a plan, weighing each option's pros and cons is essential. The best plan for you will depend on your specific needs and priorities. For example, one plan may have a lower monthly cost but require higher out-of-pocket expenses for healthcare services. On the other hand, a higher monthly cost may mean you have access to more comprehensive coverage. It's also important to consider network size, prescription drug coverage, and flexibility in choosing healthcare providers. Taking the time to compare plans can help ensure you find the best fit for your unique situation.
Check For Promotions Or Discounts For Signing Up For The Cheapest Internet Plan
If you want to sign up for a specific plan, checking for promotions or discounts never hurts. You might be pleasantly surprised with what you find! Companies strive to allure fresh clientele, occasionally extending exclusive offers to individuals who enroll in specific subscription packages. It could be anything from a percentage off your monthly bill to a free trial period. And who doesn't love a good deal? So, before you hit that "sign up" button, take a few extra minutes to scour the company's website or email their customer service team to see if there are any current promotions you can take advantage of. It could save you some serious cash in the long run!
Contact Customer Service And Make Sure You're Getting The Best Internet Deal
When making a purchase, ensuring you are getting the best internet deal possible is essential. That's why contacting customer service is an excellent idea to help finalize your selection. They can offer valuable insights and advice, and they may also be able to provide additional discounts or promotions that you may not be aware of. Plus, speaking with a real person can help ease any confusion or concerns about your purchase. Feel free to make that call or shoot off an email – it can be both a cost-saving move and a source of reassurance, affirming your decision as correct.
Ending Note
Navigating the world of <a href="https://www.yourinternetprovider.com/internet-providers-in-your-area">internet service plans</a> can be a daunting task. Still, with careful consideration of your specific needs and diligent research into the options available in your area, you can find a plan that offers the right balance of cost and performance. Keep in mind the importance of checking for promotions and discounts, and never hesitate to contact customer service for any clarifications or potential deals. By taking these steps, you can secure the best internet plan that offers the best value for your money and enhances your online experience.
FAQs
How can I determine the download speed I need?
Your required download speed largely depends on your internet activities. A 1-5 Mbps download speed for basic browsing and email may suffice. However, for more data-intensive activities like streaming in HD or online gaming, you should consider a plan that offers a speed of 25 Mbps or more.
Why should I consider customer service ratings when choosing the best internet plan?
Customer service ratings give you an insight into the provider's responsiveness and ability to resolve issues. A good customer service team can make setting up your internet, troubleshooting problems, or changing your plan much smoother.
What kind of promotions or discounts should I look for when signing up for the cheapest internet plan?
Promotions can come in various forms, such as reduced monthly fees for a certain period, free installation, or additional services like TV or phone lines at a discounted rate. Always check the provider's website or contact customer service for ongoing promotions before signing up for your desired cheapest internet plan.
How can I get the best internet deal when choosing the best internet plan?
To ensure you get the best internet deal, compare plans available in your area, considering the price, download speed, data caps, and customer service. Furthermore, it's advisable to inquire whether the service provider extends any cost reductions or special offers and assess whether the best internet plan aligns with your future requirements.