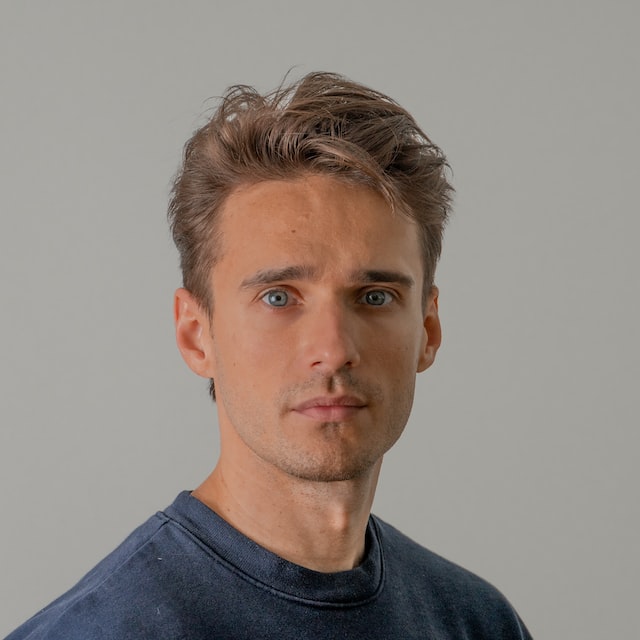 James Wilson
October 19, 2023. 5 Mins read
Should I Switch From Cable To Streaming?
It's no secret that streaming services are fast becoming the preferred way of consuming media and entertainment. Still, you may wonder if switching from traditional cable or satellite television is time. With all the buzz around different streaming options like Netflix, Hulu, Amazon Prime Video, YouTube TV, and more – not to mention introducing all-new ways to experience TV – there will surely be a choice out there for you! Whether you're looking for access to your favorite shows on-demand or trying something new with advanced features like profile customization and playback control – this post can help you decide whether&nbsp;<a href="https://www.yourinternetprovider.com/blog/5g-home-internet-allow-gamers-to-stream">cable streaming service</a> is right for you. Read on as we explore some key considerations when making this change.
Table Of Contents
The Pros of Streaming Services vs Cable
Price Comparisons between Streaming and Cable Packages
Which Service Offers the Most Benefits for Your Budget
What Devices Can I Use to Stream Content
How to Cancel Your Cable Subscription
Tips and Advice for Finding the Best Cable Streaming Service For You
Final Thoughts
FAQs
The Pros Of Streaming Services Vs. Cable
The advent of <a href="https://www.yourinternetprovider.com/cable-tv-providers-in-your-area">cable streaming services</a> has completely transformed our media consumption habits and with excellent justification. They provide viewers access to a vast library of content anytime and anywhere, without the need for cable subscriptions or any additional hardware. The most significant advantage of streaming is the flexibility it provides. Unlike cable TV, watching your favorite shows doesn't require adhering to a specific schedule or waiting for the next episode to air. Cable streaming services are also affordable and offer a variety of pricing plans to cater to all budgets. Furthermore, you can cancel a streaming subscription anytime without incurring additional costs, whereas with cable, you're often locked into contracts. Streaming services have a clear advantage when delivering content on your terms.
Price Comparisons Between Streaming And Cable Packages
Are you tired of high cable bills and considering switching to a streaming package? It's essential to explore the pros and cons of each option, but one of the most significant factors is the price. Streaming cable services like Netflix and Hulu offer a multitude of content at a fraction of the cost of a cable package. Plus, many streaming cable services can add channels for a small extra fee, allowing you to tailor your viewing experience. However, cable packages often offer live sports and news channels that may not be available on streaming services. Ultimately, the decision comes down to your viewing preferences and budget. Comparing prices is necessary to see which option makes the most sense for your household.
Which Service Offers The Most Benefits For Your Budget
When it comes to getting the most bang for your buck, deciding which service is worth the investment can be challenging. Fortunately, there are plenty of options out there that offer a ton of benefits without breaking the bank. Whether you're looking for streaming cable services, gym memberships, or meal delivery programs, the key is to research and see which one checks all your boxes. It's essential to consider factors like price, quality, and convenience to ensure you're getting the most value for your money. So, take some time to evaluate your needs and preferences and find the service that offers the best balance of benefits and affordability. Your wallet (and your overall satisfaction) will thank you.
What Devices Can I Use To Stream Content
In today's world of on-demand entertainment, streaming movies and TV shows has become second nature. But with so many devices, deciding which one to use can be overwhelming. From smart TVs to smartphones, the options are endless! Smart TVs are one of the most popular options as they allow you to access streaming services straight from your TV. You may prefer streaming content on a tablet or smartphone if you're always on the go. Other devices like gaming consoles, laptops, and desktop computers also offer streaming options. Streaming your favorite content has always been challenging, no matter which device you choose!
How To Cancel Your Cable Subscription
Are you fed up shelling out hefty sums for channels that never grace your screen? Canceling your cable subscription might seem daunting, but it's pretty simple:
Call your cable provider's customer service line and tell them you want to cancel. Be prepared to negotiate if they offer you a better deal to stay on board.
Return any equipment, like cable boxes or remotes.
Ensure you've canceled additional services, like premium channels or DVR.
Remember to explore other options, like streaming services, to continue enjoying your desired shows and movies. Canceling your cable subscription might save money and give you more control over what entertainment you consume.
Tips And Advice For Finding The Best Cable Streaming Service For You
Streaming services have revolutionized how we consume our favorite TV shows and movies. With so many options to choose from, it can be overwhelming to find the right one. The first step in finding the perfect service is knowing what you want. Are you looking for a collection of classic movies, the latest blockbusters, or original content? Do you want to watch on your phone or your TV? Once you have a clear idea of what you're looking for, it's time to start researching. Look for reviews and recommendations online, ask your friends and family for their favorite services, and remember to consider pricing. Remember, the exemplary streaming <a href="https://www.yourinternetprovider.com/blog/streaming-vs-cable-tv">cable service</a> is out there, and with a bit of research and some trial and error, you'll find the one that fits your needs perfectly.
Final Thoughts
Streaming services have revolutionized how we experience content and access entertainment. This has enabled us to take control of our viewing and save a great deal of money while having access to virtually any program or movie imaginable. When deciding which streaming service suits you, consider your budget and all the details. Research the various packages available and see which ones offer the right combination of channels, features, price, and device compatibility. Most importantly, focus on what matters to you most regarding streaming — after all, you should be able to enjoy your favorite shows without costing you an arm and a leg. So why not give streaming a try? Consider canceling your cable subscription today and explore all that streaming can do for you. There's never been a better time to make the switch.
FAQs
What are some affordable streaming services as compared to cable packages?
Regarding affordability, streaming services like Netflix and Hulu are often less expensive than traditional cable packages. They offer a wealth of content at a fraction of the cost, with the added benefit of being able to tailor your viewing experience by adding channels for a small additional fee.
How do I evaluate which service offers the most benefits for my budget?
Evaluating the benefit-cost ratio of a service requires some research. Start by identifying your needs and preferences. Consider factors like price, quality, and convenience. Numerous online resources provide comparisons and reviews of various services based on these factors.
Which devices can I use to stream content?
You can stream content on various devices, including smart TVs, smartphones, tablets, laptops, desktop computers, and gaming consoles. The device you choose depends on your personal preferences and lifestyle habits.
How can I cancel my cable subscription?
Contact your cable provider's customer service to cancel your cable subscription and express your wish to cancel. Return any rented equipment and ensure that additional services like premium channels or DVR are canceled.
What tips can you offer for finding the best cable streaming service for me?
Start by identifying your requirements, such as the type of content you want to watch and the device you prefer to use for streaming. Research different services, read reviews online, ask friends and family for recommendations, and consider pricing in your decision-making process. Trial periods are also a great way to test a service before committing.