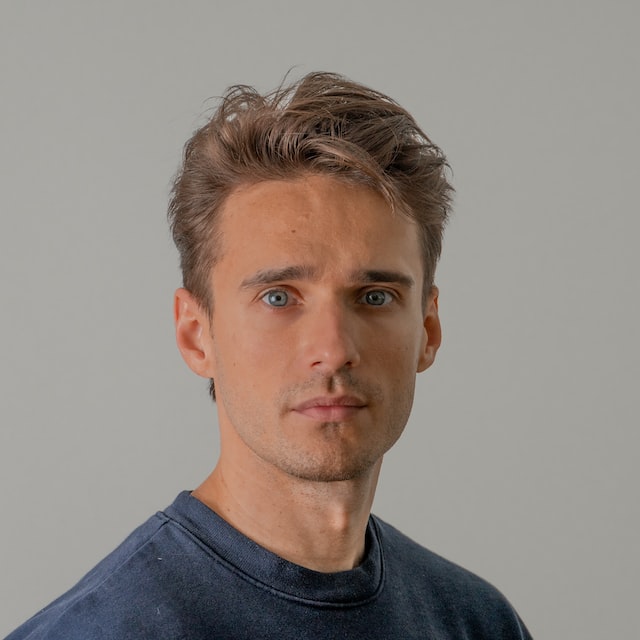 James Wilson
April 19, 2023. 7 Mins read
How To Rent A Movie On DIRECTV Without Internet In America?
How To Rent A Movie On DIRECTV Without Internet In America?
Are you ready to enjoy the perfect movie night but don't have access to a reliable Internet connection? No worries! With DIRECTV, you can still rent movies without an Internet connection! In this blog post, we'll walk you through a simple step-by-step guide on renting a movie on <a href="https://www.yourinternetprovider.com/">DIRECTV without the internet in America</a>. From selecting the right package for your needs and activating it to finding and renting the movie of your choice — everything will be covered here so that you won't miss out on enjoying some entertainment! So let's get started!
Basics Of Directv's Movie Rental Service
DIRECTV's movie rental service offers a vast selection of movies for customers to rent and watch in the comfort of their own homes. With DIRECTV, there's no need to make a separate trip to a rental store or worry about returning a physical DVD. Instead, customers can choose the movie they want to watch from the on-screen menu and rent it with just a few clicks. Once rented, the movie is available for a designated period, giving customers the flexibility to watch it at their leisure. With various genres and new releases regularly added to the lineup, DIRECTV's movie rental service is a convenient and easy way to enjoy the latest movies from the comfort of home.
Equipment Required To Rent A Movie On Directv
DIRECTV covers you if you're a movie buff without an internet connection. You'll need a few pieces of equipment to rent a movie on DIRECTV without internet in America. The first is a DIRECTV receiver, the hub for all your entertainment needs. You'll also need a compatible television that can display high-definition content - after all, what's the point of renting a movie if you can't see it in pristine quality? Finally, you'll need a telephone line or an internet connection for the initial rental process - but don't worry, you don't need to keep it hooked up while you watch the movie. With these few items, you'll be ready to kick back and enjoy your favorite flicks from your home - no internet is required.
How To Access The Directv Rental Service
DIRECTV offers a rental service that allows customers to access their favorite movies and shows without committing to purchasing them. To access this service, first, you need to sign in to your DIRECTV account on your TV. Then, navigate to the On-Demand section and select the "Rentals" option. From here, you can browse the movies and shows available for rent. Choose the one you want to watch, and select the "Rent" option. You'll be asked to confirm your rental, and once you do, the movie or show will be added to your DVR and available for viewing for the rental period allotted. With DIRECTV's rental service, you'll never have to miss out on the latest releases or popular shows again.
The Cost Associated With Renting A Movie On Directv
DIRECTV offers its customers the option to rent movies from their living rooms. While watching new releases or beloved classics is convenient, some costs come with this service. The cost of renting a movie on DIRECTV varies depending on the film itself and whether it is available in SD or HD. However, prices typically range from $3.99 to $5.99, with some exceptions for special releases or premium titles, making it a relatively affordable option. However, remember that these costs do not include any applicable taxes or fees. Overall, if you are a frequent movie-watcher, renting on DIRECTV could be an excellent option for you to consider.
Tips And Tricks For Making The Most Out Of Your Movie Rental Experience
Movie rental is a fantastic way to enjoy your favorite movies and unwind after a long day. With DIRECTV, you can access a vast selection of movies. To make the most of your movie rental experience, you should keep a few tips and tricks in mind:
Take advantage of DIRECTV's search and filter features to find movies that fit your interests.
Consider opting for high-definition or 4K Ultra HD quality to enhance your viewing experience and planning a movie night with friends or family. Utilize DIRECTV's multiple-device streaming feature to simultaneously watch your rented movie on multiple screens.
Return the rental promptly to avoid any extra charges.
With these tips, you can sit back, relax, and enjoy your movie rental experience with DIRECTV.
More Information About Renting Movies On Directv Without The Internet In America
Are you tired of scrolling through endless options on your streaming service only to be disappointed with the selection? Well, you're in luck because <a href="https://www.yourinternetprovider.com/">DIRECTV offers</a> a wide variety of movie rentals on demand without needing an internet connection. But where can you find more information on this convenient service? DIRECTV's website offers a detailed page on movie rental options, including how to access them without the Internet. Additionally, their customer service team is available 24/7 to answer any questions or concerns about using this service. So sit back, relax, and enjoy your favorite blockbuster hits at your convenience with DIRECTV.
What Do We Offer?
We are the authorized retailer of popular telecom brands and offer a wide range of <a href="https://www.yourinternetprovider.com/internet-providers-in-your-area">internet</a>, <a href="https://www.yourinternetprovider.com/cable-tv-providers-in-your-area">TV</a>, and phone services in your region. You can rely on us to help you choose the best provider with our intelligent tool, which makes the process incredibly easy. Our database has many options from thousands of providers, so you can find the ideal service to meet your requirements. We strive to make your telecom shopping experience effortless and stress-free. Please get in touch with us today!
Final Thoughts
Renting a movie on DIRECTV without the internet in America is a great way to enjoy a night out with friends and family. The process is simple; you can access the rental library with just the right equipment and access code. With the cost of each movie generally ranging from $3-$6 and the added benefit of being able to watch at home or on the go, renting movies from DIRECTV is an affordable option for all budgets. Although there are some tips and tricks to make the most out of your experience, as discussed in this blog post, if you are looking for more information about renting movies on <a href="https://www.yourinternetprovider.com/blog/how-to-rent-a-movie-on-directv-without-internet-in-america">DIRECTV without the internet</a> in America, it can be found online. Have fun watching your favorite films with friends!