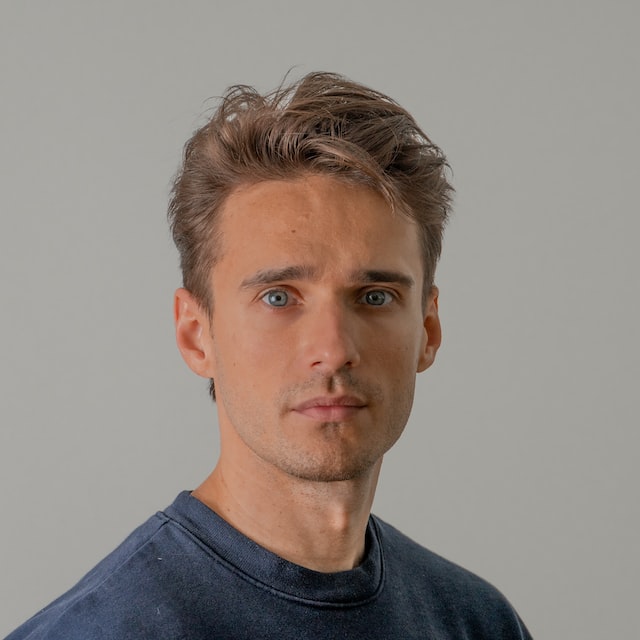 James Wilson
April 6, 2023. 9 Mins read
Fast and Affordable Best Hotspot Plans for 2023 in America
Are you looking for the best mobile hotspot plan to keep your home connected in 2023? We've got you covered! With countless options available, narrowing down what is best for your personal needs can be a challenge. To help guide you in making an informed decision, we have gathered all the necessary information and summarized our top picks for fast and affordable mobile hotspot plans. Keep reading to find the perfect fit for your family!
Introducing the Best Hotspot Plans for 2023 in America
As we enter the new year, it's critical to remain on top of developments in mobile internet connectivity. That's why we've researched the <a href="https://www.yourinternetprovider.com/blog/best-mobile-hotspot-plans">best hotspot plans</a> available for 2023 in America, so you can stay connected wherever you go. A variety of plans offer exceptional value for money, high-speed connectivity, and generous data allowances whether you're traveling for work or fun. Choosing the best one for you can take time and effort with many available alternatives. Because of this, we've done the legwork and selected the best candidates for the coming year. So sit back, unwind, and continue reading to learn about the top hotspot plans in America for 2023.
Understand the Different Types of Hotspot Plans
Mobile data plans have become a crucial part of our daily lives as technology progresses, especially with the rise of hotspots. However, choosing the right hotspot plan can be confusing if you aren't aware of the different types. Understanding the types of hotspot plans offered by service providers is essential for finding the best plan for your needs. Generally, hotspot plans fall into two categories: limited and unlimited data plans. Limited data plans can offer a specific amount of data each month, while unlimited data plans allow users to use as much data as they want without incurring additional charges. Additionally, some plans may restrict usage to a particular device, while others may allow multiple devices to connect. With this information, you can confidently choose a hotspot plan that meets your demands and your budget.
Evaluating Factors to Consider in a Hotspot Plan
As the world becomes more connected, there has never been a greater need for dependable, quick internet connectivity. This is where hotspot plans come in - providing a way for people to access the internet on the go. However, not all hotspot plans are created equal. When evaluating a hotspot plan, there are several factors to consider. The first is coverage - does the plan offer coverage in the areas you need most? The speed of the plan is also crucial, particularly if you intend to use it for high-bandwidth activities like video conferencing. And, of course, the cost is always a consideration. Balancing these factors can help you decide to meet your needs best.
Fast and Affordable Hotspots Plans for 2023
Mobile hotspots are constantly evolving, with new and better plans introduced continuously. For those relying on mobile hotspots to stay connected on the go, it can be tough to keep track of all the options. We've listed the best quick and inexpensive hotspot plans for 2023. These plans strike the perfect balance between speed, affordability, and reliability, making them the perfect choice for anyone looking to stay connected while on the move. Whether you're a busy professional, a student, or just someone who wants to stay connected while traveling, these hotspot plans have got you covered. So without further ado, let's dive in and find your perfect plan!
Verizon Wireless: Verizon's 5G MiFi M2100 hotspot plan offers lightning-fast internet speeds of up to 5Gbps. It comes with a generous data allowance of up to 150GB per month, making it ideal for heavy internet users. The plan costs $80 per month and offers nationwide coverage.
AT&T: AT&T's Nighthawk M5 Mobile hotspot plan offers fast 5G connectivity up to 2Gbps. It comes with a monthly data allowance of up to 100GB and costs $50. The plan provides nationwide coverage and access to AT&T's 5G network.
T-Mobile: T-Mobile's Magenta Max hotspot plan offers unlimited data without throttling and fast 5G connectivity. The plan costs $90 per month and includes nationwide coverage. It's an ideal plan for heavy internet users who require unlimited data.
Google Fi: Google Fi's Unlimited Plus plan offers fast 4G and 5G connectivity with unlimited data. The plan costs $70 per month and includes international coverage in over 200 countries. It's an excellent option for frequent travelers who need reliable internet access.
Saving More with Bundling Services from Your Provider
When it comes to reducing expenses, bundling services from your provider can be a great option. Not only does it simplify your bills, but it can also lead to significant savings. With bundled services, you'll typically receive discounts and promotions that you wouldn't be eligible for if you purchased the services separately. For example, combining your internet, cable, and <a href="https://www.yourinternetprovider.com/">phone services</a> into one bundle can save you up to 30%. Plus, you'll only have to deal with one company for any issues or questions that may arise. If you spend some time learning about the bundle options provided by your provider, you might be shocked at how much money you can save each year.
Blog Conclusion
In this blog, we've explored the <a href="https://www.yourinternetprovider.com/blog/best-mobile-hotspot-plans">best hotspot plans for 2023</a> in America. We've discussed different types of hotspot plans and identified key elements to look for when selecting the best plan for you. Furthermore, we've highlighted some of the best fast and affordable plans available in 2023 and potential savings through bundling services with your provider. Finally, we answered some frequently asked questions about <a href="https://www.yourinternetprovider.com/blog/eight-best-mobile-hotspot-plans-for-internet-access-anywhere-in-america">hotspots</a> to help you better understand what you need to know before buying a hotspot plan. Overall, it's important to invest time in looking into various options so that you can find the right and cost-effective plan that meets your needs. By understanding the different types of hotspots available, considering your usage needs and budget constraints, and exploring options such as bundled service plans from providers – you can ensure that you make the most productive investment in a hotspot plan in 2023!